Who are we looking for?
Given nearly 95% of our franchisees joined Northwood with absolutely no background experience in property, we are far more focused on finding the right type of person, training them thoroughly, setting them up meticulously and supporting them wholeheartedly.

Ultimately we look for individuals with:
High personal integrity.

People will be placing their property and money in your hands

Financial acumen

. Managing the risk of rental arrears and empty periods is the secret of the Guaranteed Rent success. We can teach the formula but you will need to be able to apply it profitably on an ongoing basis with our support


Strong communication skills.

You will be dealing with a wide range of customers including landlords, tenants, buyers, sellers and contractors.

The personality to be an excellent ambassador for Northwood

. Our franchisees dont just buy a territory, they also need to buy into the culture of being one of the

Proper Property People

Commitment to get stuck in and get the job done.

Setting up and managing a small business requires hard work and perseverance. The rewards do come, but not overnight.

Owning a Northwood franchise isn't for everyone, but for those with the right attitude and aptitude, it can be the best decision that they ever make.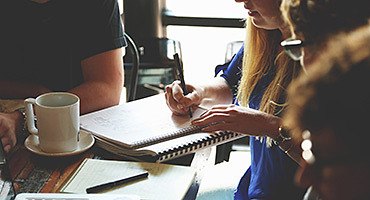 If you would like to find out more,
request a brochure