A great start to 2017 with a new office in Woking
January provided a great start to 2017 for the Northwood network, with the addition of a new office in Woking, under the guidance of husband & wife team Ryan & Kerrie Stride.
With Ryan's background in the British Army and Kerrie's experience in the Financial Services sector, they fully understand how crucial discipline and customer service are in building a successful business venture.
With the support of the Northwood brand already generating interest prior to opening, Kerrie and Ryan had enquiries being received and appointments taking place before the office even officially launched. Their first instruction even came on day one! This was quickly followed by a second instruction only a few days later. A phenomenal start.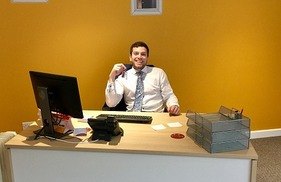 Ryan comments
'The support from the Northwood team has been superb throoughout. Right from our initial meeting, through the business planning process, training, team building and launch phases of the business we have been assisted every step of the way. We've benefited from launching at the same time that national marketing activity is taking place and the brand recognition has been a significant contributing factor to our early successes
The Strides are private landlords themselves, and have a history of residential property investments, Ryan & Kerrie understand the high level of compliance demanded in the sector and therefore the benefits of operating a proven business model supported by a Franchisor who has specialised compliance expertise inhouse were a large part of the appeal.
Kerrie comments '
The networking opportunities associated with franchising which allow us to engage with non-competing, like minded colleagues is invaluable. The best part is that we retain full ownership of our business while having access to a wealth of additional information - the national marketing programme which Northwood are currently running is a real added bonus'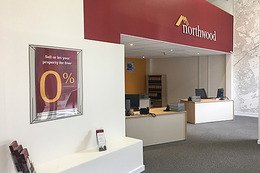 The Woking office is in a fantastic, and prominent, high street location. With the support from Northwood's experienced installation team the office space has quickly taken shape. It's exciting to see the finished article and we're really pleased to help two such enthusiastic entrepreneurs to realise their ambition of starting their own business.
At Northwood we continue to seek a small number of people to join our network as business owners each year. If you're experienced in business, are commercially aware and are driven to work for yourself to build a profitable business which is also a valuable asset then we'd be keen to talk.
Please feel free to contact Nick Harris in strict confidence or request a brochure.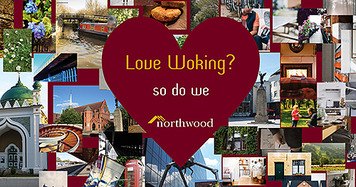 Click here to return to the main news page