The prospect of starting or buying a new business can be both an exciting and daunting one. Buying into a franchise can be the perfect solution - allowing you to be your own boss but with all of the support of an established and proven business model.
Northwood has been successfully trading since 1995 and offers a diverse combination of sales and lettings services but is best known as one of the UK's largest providers of
Guaranteed Rent
. With over 85 offices and 20,000 landlords across the country, Northwood has both the experience and expertise to ensure that every new franchisee has the best possible chance of success.
Why invest in a property franchise?
Everyon
e nee
ds somewhere to live and given the UK is an island with a growing population and a severe lack of housing stock, the role of a letting or estate agent is a crucial one. Recent statistics reinforce that there is money to be made in lettings and sales
IF
a person knows what they are doing:
There are already 4.2 million privately rented houses in England and Wales

The population is growing but housing stocks are limited. Each year 290,000 new homes need to be built to meet demand but currently only 142,000 homes are produced annually

93% of the 1.5 million landlords only have one property and have neither the time or experience to manage a property for themselves.

The proportion of under 30's renting in 2010 has grown to 60%, many of whom expect never to own their own homes

Why you should invest in a Northwood franchise
Choose Northwood and you benefit not only from a proven business model but a unique selling proposition and the support of a great team. Having been established for nearly twenty years we know what's required to be successful both in terms of profits but also in order to achieve a work-life balance. Key benefits of a Northwood franchise include:
A market-leading product with our Guaranteed Rent service

Strong branding, across more than 85 lettings and estate agency offices nationwide
Industry-leading training with professional qualifications
Earn double with our lettings franchise when compared to a traditional lettings agent
Sensible office hours - 9am to 5pm weekdays and 2 hours on a Saturday.

Professional and tailored lettings and estate agency support from a qualified team
Comprehensive training upfront and ongoing

Marketing, IT, legal and accounting support available online & over the phone

A large, exclusive territory with a five year renewable licence

Give yourself a head start and choose the Northwood franchise
We are full members of the BFA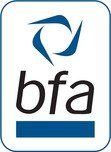 The British Franchise Association (bfa) is a voluntary self-regulatory body for the UK franchise sector, with a standards based approach to membership.
Its aim is to promote ethical franchising practice in the UK and help the industry develop credibility, influence and favourable circumstance for growth.